Preparing for Mediation
July 20, 2023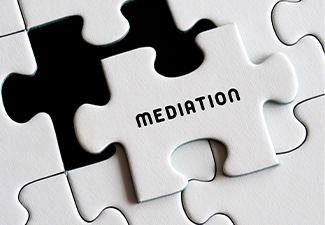 When faced with a legal dispute regarding family law, mediation is often the best approach for resolution. However, although working with a trained mediator can lead to faster and less expensive legal agreements, it's not a blanket solution. If you're considering mediation you'll still need to educate yourself on what to expect and how to properly prepare for it to get the most benefit.
If you'd like to speak with a mediation attorney who specializes in family law, reach out to Joseph A. DeWoskin, P.C. Attorney DeWoskin is able to serve clients throughout the Kansas City, Kansas areas including Johnson County, Leavenworth County, and Wyandotte County in Kansas—and in Jackson County, Cass County, Clay County, and Platte County in Missouri.
What to Expect at Mediation
To start with, you'll need a solid understanding of what family law mediation is and what it isn't. 
When you meet with a mediator, their role is to act as an impartial third party and facilitate conversations to help the two parties come to a joint resolution on their own. Importantly, the mediator will not make any decisions for you and will not take sides. They will offer general advice and legal information, and they will redirect conversations so they stay focused and on track. If necessary, they may recommend outside sources. 
What to Do to Prepare for Mediation
Preparing for mediation is crucial to achieving a successful outcome. In some cases, you may decide on your own to pursue mediation, while in others a judge may order mediation in lieu of taking your case to court. Regardless, you'll want to take the same basic steps to prepare.
Gather important documents: This could be bank statements, financial agreements, drafts of parenting plans, prenuptial agreements, emails, etc. 
Know what you already agree on: If you're seeking divorce mediation, chances are there are some issues you and your spouse already agree on. Perhaps you've come to an agreement on child custody but can't agree on asset division. Be prepared to tell the mediator what you need help with and what you don't.
Have a backup plan: Mediation won't always work, so you should know what you'll do if this is the case. For example, knowing that you'll both have to hire lawyers and go to court may be enough motivation to get you to come to an agreement with the mediator.
Keep your mind open: Mediation is all about compromise so you shouldn't come in with any preconceived notions about how it will all work out. The more flexible and open-minded you are, the better your results will be.
Tips for a Successful Mediation
Shop around: Don't be afraid to shop around for a mediator that both parties feel comfortable with. You may want to work with a mediator who is also a family law attorney, but there are also mediators who are not lawyers who can be very effective. No matter who you choose, it should be someone who's easy to talk to about personal issues and who you trust to support both parties in coming to a solution.

Get on the same page as the other party: Mediation is a great choice for divorcing couples or coparents trying to navigate a custody or support dispute. However, it will only work if you're already on relatively good speaking terms with the other party. You don't have to be friends with the other person, but you should both be willing to engage in meaningful dialogue. If one party isn't prepared to do this, then mediation is likely not a realistic option for you.

Get outside help if needed: Many people who use mediation will also hire an attorney to consult with on the side, and this can be very helpful. Although the bulk of the work will happen with your mediator, remember that they can't give you private legal advice because they work for both parties. Due to this, many people find it useful to consult with another attorney once or twice to ensure all their legal needs are being met.

Do your homework: Oftentimes mediators will start by reviewing what the two parties already agree on to ensure they're not tackling any subject they don't need to. They may then ask you questions about the issues you disagree on to get an idea of what the sticking points are. They may ask for more documentation, for you to have private conversations on your own, or for you both to come prepared with certain information for your next meeting. Don't disregard this. The more you can do on your own, the lower your out-of-pocket cost will be and the quicker you'll come to a solution. 
Don't Face This Alone
If you're in the Kansas City, Kansas, area and are interested in family law mediation but want to know how to prepare for mediation or know what to expect out of mediation, reach out to Joseph A. DeWoskin, P.C. Attorney DeWoskin is committed to thoroughly educating his clients and he brings with him a wealth of practical knowledge—both through his background with law and through his military service. Call today to schedule a consultation and get started building a better future.